All finished for 2017.
We start our service on 30. march 2018 until 28th October
Thank you to all our customers for a great 2017 season.
The new timetable was very well received.
We offered every hour from all three departure points a crossing and increased passenger numbers three years in a row.
The Ferry will be out of the water in the first week of January.
We will replace the engine, a few broken floor boards
and paint the whole boat from top to bottom.
Happy new year!
Harwich Harbour Foot & Bicycle Ferry

max. 58 passengers and max. 20 bicycles

Buy tickets online, or first come first served on Board.
Card Payment always preferred.
Click and drag in the view to explore our departure points, or choose a new view below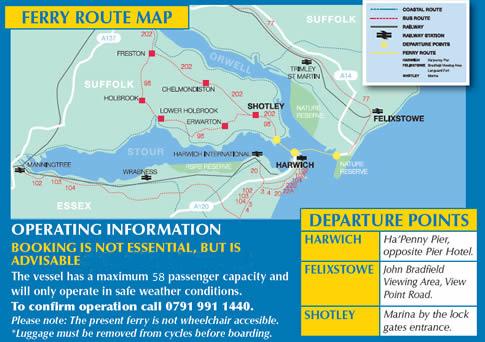 Harwich Harbour Ferry route map
Your content goes here...