We start our service on 30. march 2018 until 28th October

The Ferry operates daily in every safe weather but we advice to buy a ticket online on the day or one day in advance, this will make sure that we know that someone expects the ferry and it gives us a contact number for any unlikely event.
Harwich Harbour Foot & Bicycle Ferry

max. 58 passengers and max. 20 bicycles

Buy tickets online, or first come first served on Board.
Card Payment always preferred.
Click and drag in the view to explore our departure points, or choose a new view below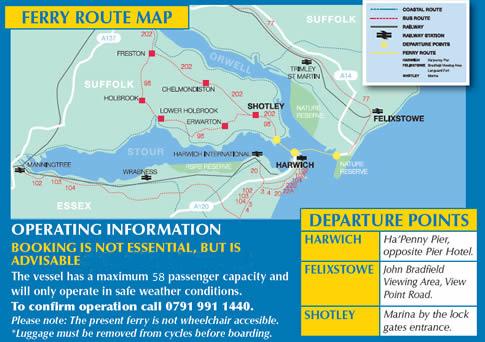 Harwich Harbour Ferry route map