Unfortunatly the wind is to strong for a safe service,
all sailings cancelled on
Saturday 09.12.2017
and Sunday 10.12.2017
The Ferry will operate Christmas holidays from

20.12.2017- 24.12.2017 and
27.12.2017- 31.12.2017
Harwich Harbour Foot & Bicycle Ferry

max. 58 passengers and max. 20 bicycles

Buy tickets online, or first come first served on Board.
Card Payment always preferred.
Click and drag in the view to explore our departure points, or choose a new view below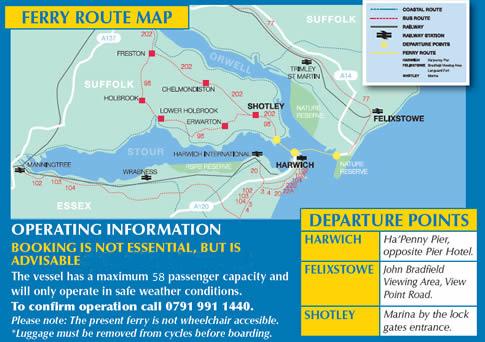 Harwich Harbour Ferry route map