Harwich Harbour Foot & Bicycle Ferry
NEW Boat! 58 passenger capacity !
We are looking for a weekend crew. If you are interested in working on the Ferry, please call or email us.
Harwich Harbour Ferry starts its service on 25th March 2016. We operate every sunny day until 30th April 2016.
From 1st May until 30th September 2016 the Ferry operates every day! On sunny, rainy or windy but safe days.
From 1st October until 31st October the Ferry operates every sunny day.


for any enquiries please email chris@harwichharbourferry.com or 07919911440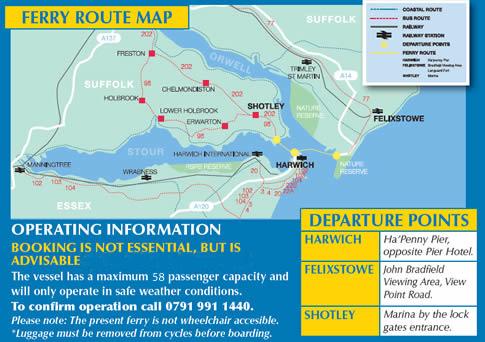 Harwich Harbour Ferry route map